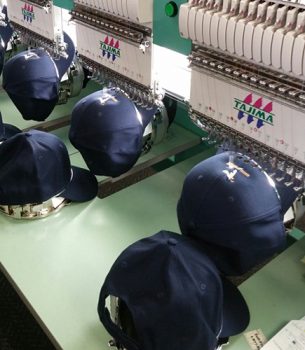 Apparel is a cornerstone of any reputable business. Whether you're in a service-based industry, representing a large corporate conglomerate or starting up a brand-new business, having branded apparel adds legitimacy to your company.
Hoop-T-Dudes
works with companies big and small to ensure they're getting the embroidered uniform shirts in Las Cruces, Mesilla, Dona Ana County, and San Ysidro, NM and other branded apparel they need. Our
custom embroidery
services extend to virtually any piece of apparel your business might need. From collared shirts with the company logo, to t-shirts featuring the brand name, to hats, bags and more, we're ready to complete your company culture with comfortable apparel that's cohesive to your brand.
Our specialties
We're no stranger to apparel branding for companies big and small. In fact, we always strive to ensure our products are meeting the highest quality needs, no matter what the nature of your business or industry. Some of our specialties include:
Uniform Embroidery & Personalization:
We monogram custom company shirts in Las Cruces, NM to help you add a professional touch to the apparel of your employees. From salesmen to customer service reps, collared shirts to polo t's, there's nothing we can't do with our uniform embroidery.
Hats, Bags & More:
If your employees work in different areas—such as on a jobsite or in multiple client locations—monogrammed and embroidered uniform shirts and accessories are great for brand cohesion. Let us put your company logo or name on hats, bags and more!
Jackets & Sweatshirts:
Less formal, but just as important to your brand, are jackets and sweatshirts. We can put your company's name or logo on these items to ensure it's being properly represented all year round.
Total customization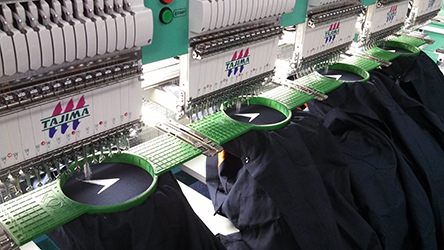 Mixing styles, colors and sizes are not a problem for us, and allows your business to completely customize apparel. We also feature price breaks, allowing you to budget and scale as needed. Send us an image (jpg if possible) of your logo and let us know what garments you may be interested in and the quantity and we will give you a price!
Our goal is to be a partner to your business and provide you with any and all embroidery customization services you need to ensure an ideal brand image. Contact us today by calling 575-524-2590 to learn more about how we can help you with custom company shirts and other custom apparel!