When your apparel customization needs require embroidery designs in Las Cruces, Mesilla, Dona Ana County, and San Ysidro, NM, Hoop-T-Dudes is ready to help! We pride ourselves in creating the very best in customized apparel, embroidering and monogramming services to meet the highest expectations for quality and accuracy. Whether for a business, school, club, athletics or something else entirely, know that your embroidery needs are handled when you work with us. Not only does our team bring decades of experience to apparel customization, we're also equipped with the technology and equipment to ensure every job turns out perfect. And, we offer our customers access to the best brand names possible, so they know they're getting their money's worth. Come to us for a wide range of custom embroidery and monogramming services in Las Cruces, NM:
Sweatshirts
T-shirts
Woven and Knit Shirts
Pricing & Discounts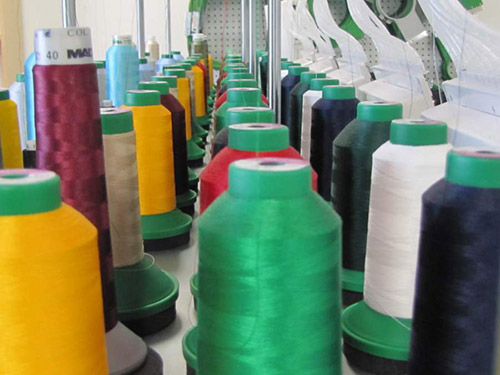 In addition to creating quality embroidery designs, we aim to provide service at a value. This means offering fair and honest pricing, and working with customers to pair quantity orders with price breaks. We feature price breaks at quantities of 2, 6, 12, 24, 48, 96 and 144.
We also offer a unique follow-up order program. If your initial order is 36 or more pieces and, after receiving that order, within 14 days, you may order as few as 1 additional piece and receive the same pricing from the original order (one time only).
How it works
Our team makes embroidery designs easy. Just send us an image (jpg if possible) and let us know what garments or caps you may be interested in, as well as the quantity, and we'll give you a price. We can even order in samples for sizing for most apparel. Once everything is good to go, we'll take care of everything—mixing styles, colors and sizes isn't a problem! We'll get your finished product to you quickly.
If there are any issues whatsoever with your order (misspellings, peeling, etc.), we'll correct them no questions asked.
Contact us today for more information about custom embroidery and monogramming services or to learn more about the many custom apparel options available to you. We can be reached at 575-524-2590.